Birdland
version 1.0 - by fcuk
bb_uc1_chp3_birdland
---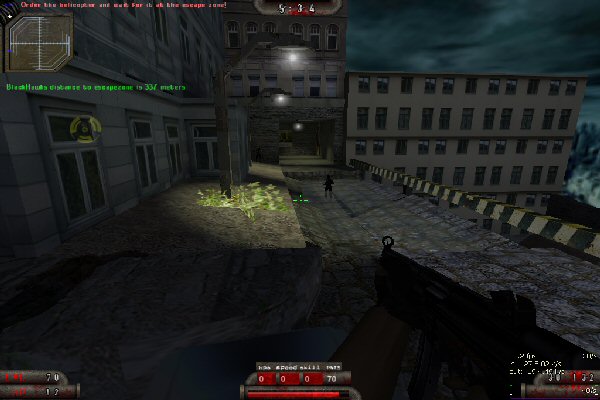 ---
Description:
This map is included with the BrainBread v1.2 installer.
Map/some Textures by n3msi(fcuk) [http://www.n3msi.de.vu / icq:173083459]
Most textures by Doenerking [http://thedoenerking.myexp.de/]
Skytexture by Marc Schroeder aka Term
Itīs a city map with custom objectives and phototextures. You are a survivor and reached a military rescue zone. only problem: the arme thinks that you could be infected. to make the armee trust you, you have to do some tasks for them.
...hopefully that they will rescue you and donīt watch you die.... and stand up again..
---
Download:
bb_uc1_chp3_birdland.rar
- 4'006 KB.